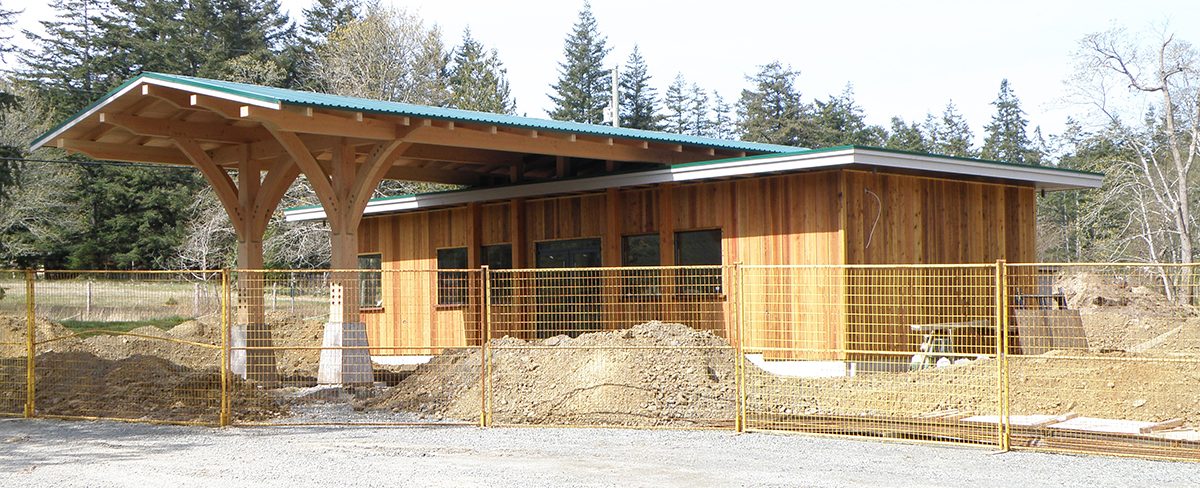 Hornby Island Gas Bar
An Important Community Project
A place for residents and visitor alike to meet
Hornby Island Gas Bar
An Important Community Project
A place for residents and visitor alike to meet
Hornby Island is a community rich in co-operative and volunteer traditions. Members of the Island's community, from the 1800s to the present day, have known that co-operation is an important aspect of living in such a small, isolated community. This understanding has led to the establishment of many co-operative ventures, including a credit union, school, hall, Co-op store and recycling depot. And when the community needed help updating the Hornby Island Gas Bar, AFC Construction was ready.
AFC Construction was involved on a volunteer basis and worked with a group of like-minded organizations and individuals on this vital community facility.
To minimize complexity and complete the project quickly and efficiently, the Hornby Island Gas Bar was constructed using a combination of prefabricated components and a timber-frame wall system from Pacific Homes.
Prefabrication minimized the amount of on-site volunteer time and expedited the opening of this important public facility.
The Hornby Island Co-op store and gas bar continues to be a central place for residents and visitors of the Island to congregate.