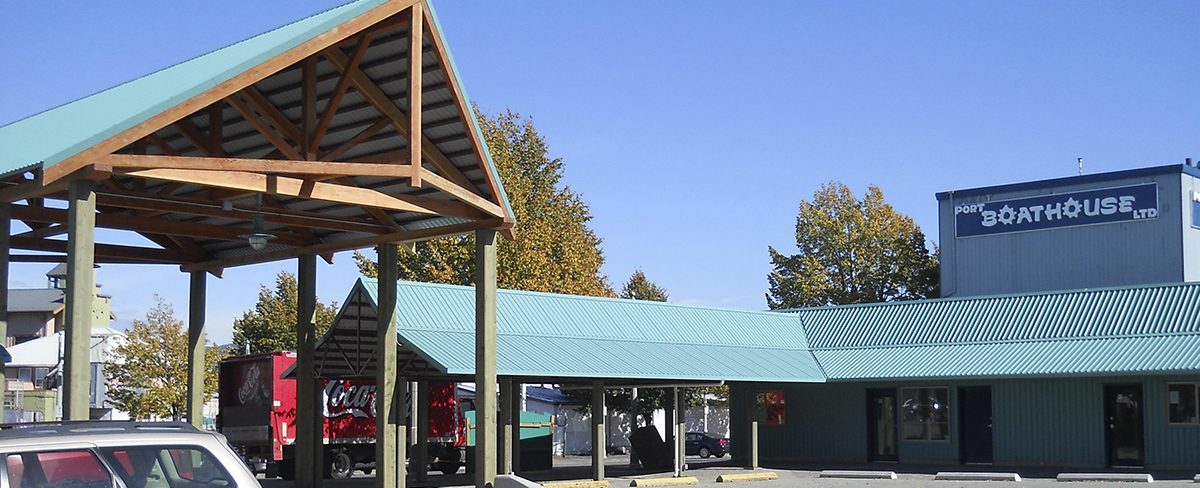 Spirit Square
A First-Class Waterfront Event Facility
Paying tribute to this community's history, and creating a venue festivals, events and celebrations
Spirit Square
A First-Class Waterfront Event Facility
Paying tribute to this community's history, and creating a venue festivals, events and celebrations
Established nearly 20 years ago, the Spirit Square Farmers' Market is the oldest farmer's market in Port Alberni. The market at the Harbour Quay has become, over the years, a meeting place for the City of Port Alberni on Saturday mornings. Friends and neighbours meet and greet, bring relatives and guests to see the sights and to engage with local farmers and artisans.
AFC Construction was selected to construct a centre for local producers, crafts people and farmers to sell their wares.
It involved the rehabilitation and improvement of an existing municipal waterfront market place. A challenging project due to the condition of the existing building and services, success required designers and builders be both adaptable and resourceful at every stage.
Situated at the waters edge and with a children's playground close beside the market, there is something for every member of the family at Spirit Square Farmers' Market.
Home Upgrade
A revitalization project for the hall and the community it serves