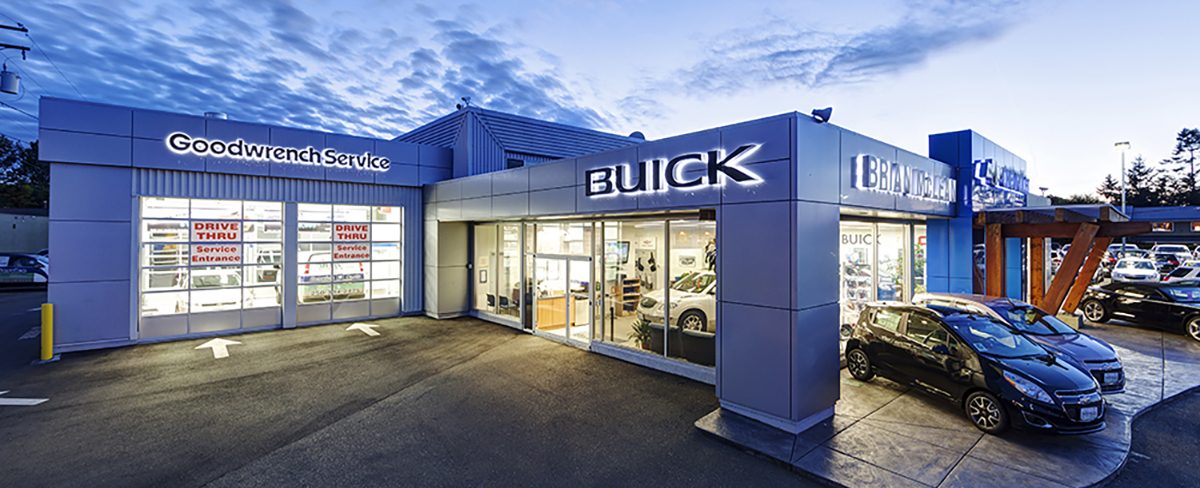 Brian McLean Chevrolet Buick GMC
Upgraded and Operational
Overcoming challenges while respecting budget and operational requirements
Brian McLean Chevrolet Buick GMC
Upgraded and Operational
Overcoming challenges while respecting budget and operational requirements
This major renovation and code upgrade was required to meet GM Canada's brand and service guidelines. Importantly, the project was completed while the facility remained occupied and operational.
The project involved the addition of a service drive-through, retrofit and upgrade to the automotive show room, and intricate civil engineering modifications. In addition, the existing service centre was enlarged and renovated. Because of the age of the building, significant code upgrades were required, most notably those related to fire and safety.
By working closely with the architect and owner through the budget and design phase of this challenging renovation, AFC helped the client make some early decisions regarding construction that ultimately benefited the budget.
During pre-construction, AFC created a plan that met the needs of the owner to maintain existing hours of operation while still delivering the necessary renovations cost-effectively. And as an example of AFC's ability to deliver value engineering, costly demolition and construction were avoided by structurally reinforcing an existing, standing vestibule to meet the requirements for the addition of a customer service drive-through.
Using phased and compartmentalized construction, areas of the building were completed and handed over without impacting operations. For example, work on the service centre was completed one quadrant at a time, keeping the required number of service bays open throughout the renovation.