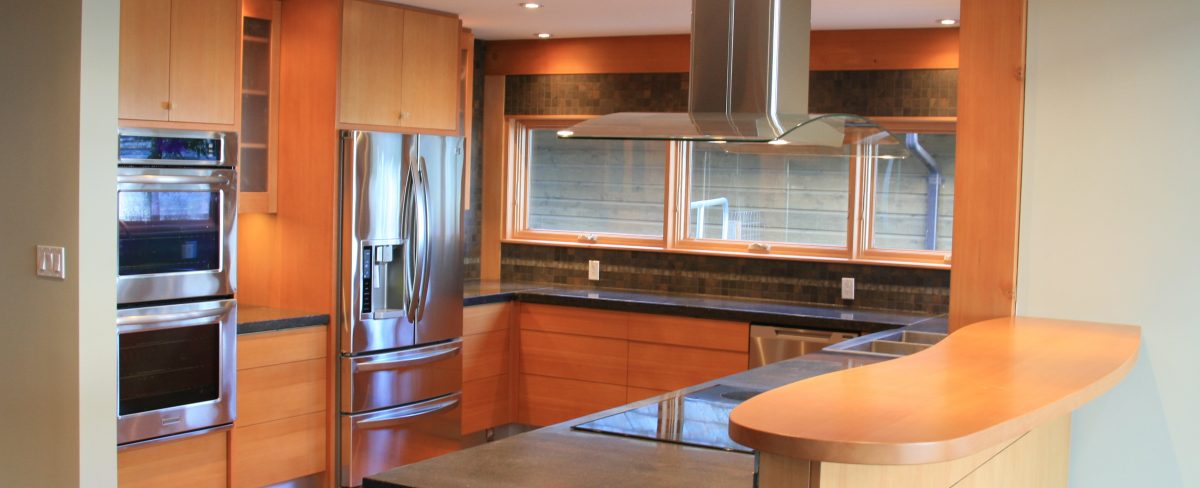 Bates Beach
Stunning, West Coast Retreat
Renovation and expansion that doubled this waterfront home
Bates Beach
Stunning, West Coast Retreat
Renovation and expansion that doubled this waterfront home
AFC managed the extensive renovation and expansion that transformed this waterfront home on Bates Beach into a beautiful, west coast retreat.
The project began by gutting the existing building on the property and ended with a striking building twice the size as the original. A very small lot meant that excellent coordination was essential. In addition, the owners lived abroad necessitating careful planning and plenty of communication.
Additional noteworthy features of the home include:
Curved wall at the front entrance, with a circular entrance patio with permeable pavers
Timber canopy along the front of the house
Curved wooden staircase to BC building code standards (a "helix" staircase spiraling up with steps that are deep enough to meet BC building code; railings on inside and outside diameter)
Custom cabinetry build by AFC Construction
Ocean Views and Amazing Outdoor Spaces
A new family home on Hornby Island brings the outside in.
West Coast, Residential Elegance
Innovative construction techniques abound in this complex residential design