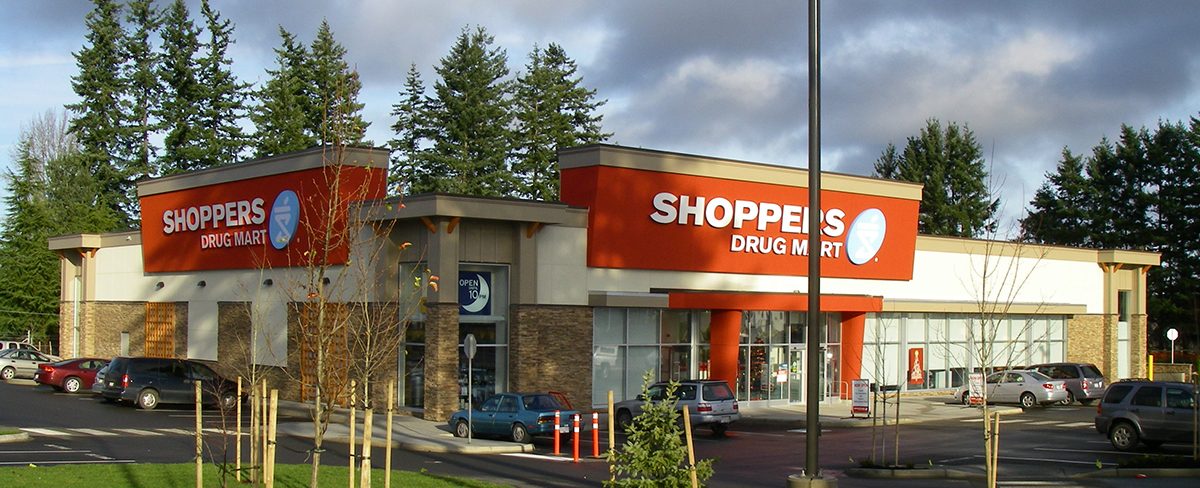 Shoppers Drug Mart Base Building
Local and Sustainable
A quality build constructed on a strict schedule
Shoppers Drug Mart Base Building
Local and Sustainable
A quality build constructed on a strict schedule
A quality building constructed on a strict schedule was the requirement for the Shoppers Drug Mart in Comox.
AFC's work on the base building included structural steel construction, extensive glazing and demanding rain screen requirements. Exterior finishes include stucco and cultured stone.
Close attention was paid to sustainable construction practices and the project was completed almost exclusively with local trades personnel.
This Shoppers Drug Mart was the first phase of the Highland Shopping Centre in Comox. The project had a very tight timeline to ensure Shoppers could start their tenant improvements on the desired date.