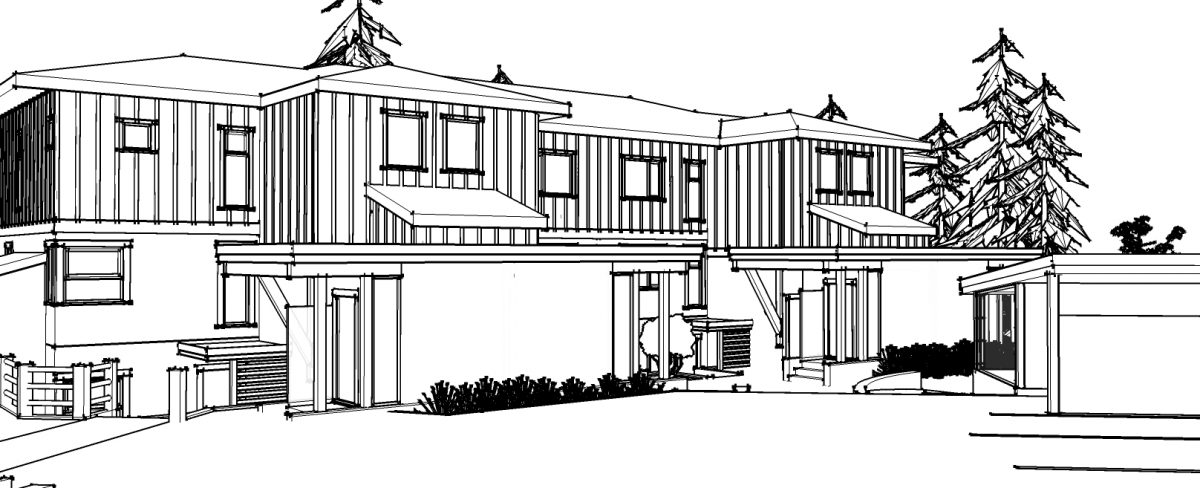 221 Glacier Drive
Welcome to The West Coast
A variety of homes to suit every type of family
221 Glacier Drive
Welcome to The West Coast
A variety of homes to suit every type of family
This strata complex will be a mix of three, single-family, one-storey homes and a 4-plex containing one-storey and two-storey units. The complex will also have an accessory parking and storage building.
Several storm water management strategies have been implemented, such as areas with permeable paving and a green roof on the shared storage building reducing storm water run off. Four of the seven units will be level entry and accommodate persons with accessibility constraints.
The variety of unit types will accommodate a broad demographics including first time homebuyer, families, retirees and the elderly. The development includes west coast design elements and many sustainable design features including storm-water management, draught-tolerant landscaping, permeable paving and locally-sourced products.