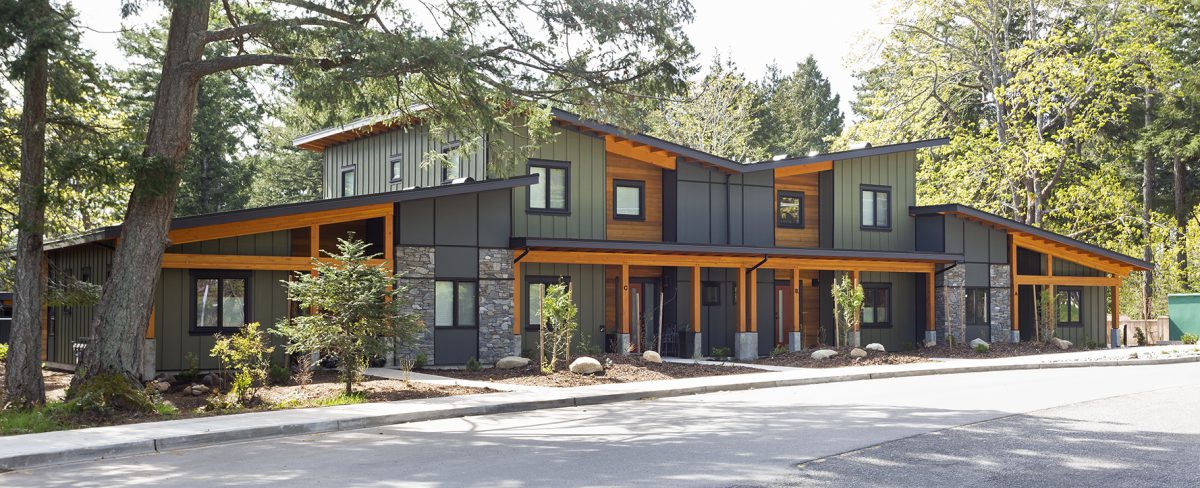 Glacier View Drive
Welcome to The West Coast
A variety of homes to suit every type of family
Glacier View Drive
Welcome to The West Coast
A variety of homes to suit every type of family
The Glacier View Drive project is a design build. AFC worked closely with the consultants taking it from the Development Permit to Construction Completion. The strata development consists of 7 residential units with an accessory parking and storage building located on a sloped corner lot in scenic Comox.
There are three patio homes and a multi-plex building containing 2 each, mirrored, one-storey and two-storey units. Four of the homes have level entry accommodating persons with accessibility constraints. The variety of unit types will accommodate broad demographics including first time home buyers, families, retirees and the elderly.
The building designs with their butterfly roofs, locally sourced cedar details and natural paint colours blend in with the established trees on the property. Sustainable strategies are featured in the storm water management which is designed to maximize the infiltration of rain water; including the use of permeable paving. The drought-tolerant landscaping minimises the need for watering.