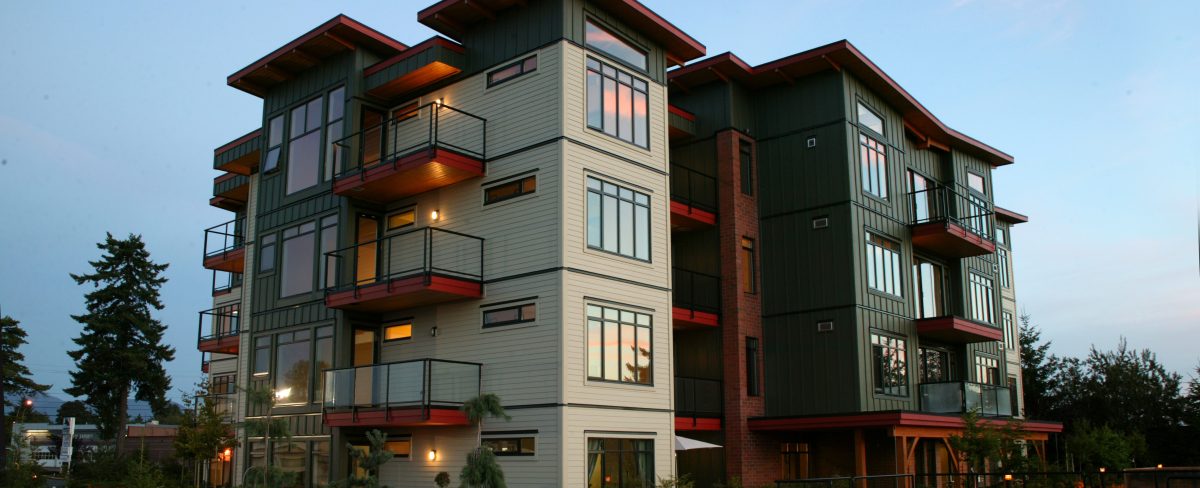 Trumpeter's Landing
Award Winning Sophistication
A vibrant community on Courtenay's waterfront
Trumpeter's Landing
Award Winning Sophistication
A vibrant community on Courtenay's waterfront
AFC Construction was involved in all facets of this award winning, multi-family development.
A vibrant condominium development situated on the oceanfront walkway to downtown Courtenay, Trumpeters Landing offers a level of sophistication to the local, residential marketplace. Trumpeter's Landing is a collection of 26 strata condo units.
AFC was the project manager responsible for working with design consultants on the master plan of the site and overseeing construction commencement.
Viewed as a progressive and innovative project for the community, Trumpeters Landing established an important design aesthetic that ushered in similar west coast, contemporary design projects to the area.
Creativity and ingenuity, from both a design and construction perspective, was required to overcome one of the more significant project challenges. Trumpeters Landing features a large underground parking structure that covers most of the foot print of the site, supporting three buildings and courtyards above.
The key to the project's success was the team. AFC assembled the right individuals and companies to see the project through from planning and design to development and construction.