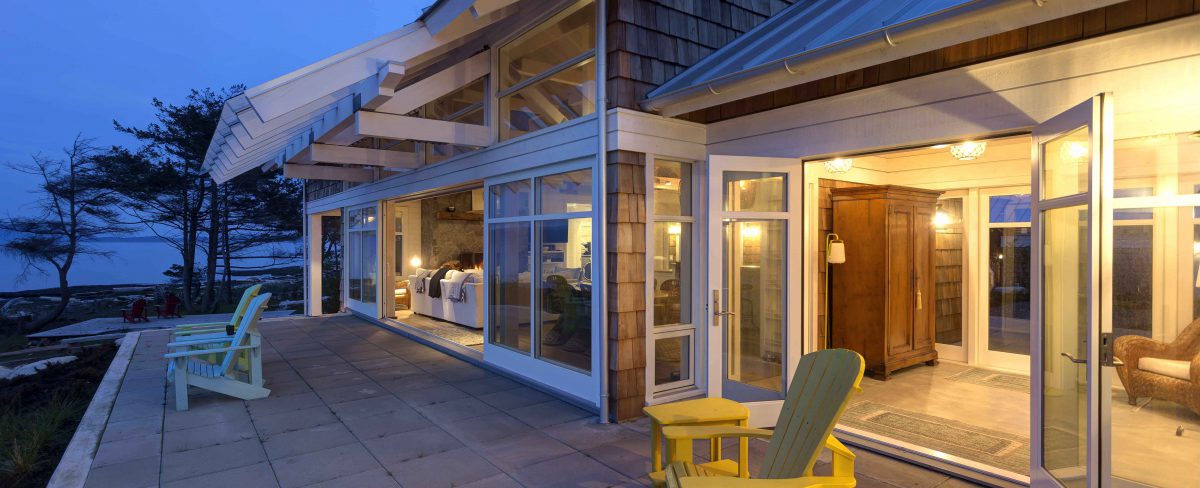 Gurney Point
Bringing the Outside In
A beautiful home designed for entertaining
Gurney Point
Bringing the Outside In
A beautiful home designed for entertaining
This beautiful West Coast home was designed around its courtyard and features a stunning outdoor kitchen and large pantry for entertaining family and friends. Large sliding doors open up this home's living room to the great outdoors and connects the living area to a covered oceanfront patio with lift. A breezeway connects the courtyard with the oceanfront and the master bedroom with the living area.
The home features three bedrooms and three bathrooms with two additional guest rooms in the garage building. An exterior fireplace adds to oceanfront entertaining; an outdoor shower allows for a quick rinse after swimming and on-site water storage collects water for landscaping.
Hidden are the extensive structural supports that enable the large window and sliding door areas as well as the covered patio.